Thomas Henshell turned me on to this book with his facebook post:
https://www.facebook.com/groups/ChristianGameDevelopers/permalink/1779493102319643/
I was lucky enough to find it at my library (in both paperback and audio book [via Hoopla]), and I am halfway through it.
The message so far can be summed up in a few statements.
Be a servant. Put your backers needs first. Its not about the world helping you fulfill your dream. Its about us adding something good to the lives of others.
You cannot depend on the platform to promote you. Do not jump into a campaign hoping that you will be featured. Start your campaign 6-12 months after you have a community and 1-2 months after you have submitted your game to reviewers.
Invest in communities. Participate. Do not simply promote your stuff. Dont be lazy or self-seeking. Connect with people. Help them with their goals. Comment on their blogs and read them. Know whats up in your community.
Blog regularly. Have things to say that add value to your readers. Invite them to participate. Be "first time visitor" friendly.
Use short paragraphs, lists, and images in your writing to hold reader interest
Those are some high level themes. In many ways the author uses a rapid fire approach to blasting you with information. He promotes using lists, and he uses them a lot. There is no way to easily summarize all the facts, but I'll share some that stood out to me.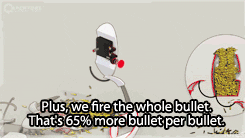 A few nuggets:
Don't hire your friends to do your artwork. You have a bias to want to like what they do, and you will not view it with the same level of scrutiny as you would if you paid a professional that you do not know. The quality of your art/graphics is very important. It is worth the money.
Misaligned expectations in partnerships can cause issues down the road. Be a leader. Leaders clearly communicate responsibilities before a partnership is formed.
Let others experience your game. Don't worry about people stealing your idea. Worry about spending months of work on a game that people do not enjoy or want to support. Get feedback from people that are not your friends. Your friends want to like what you make.
Does anyone else think its cool how the author is promoting servant-hood? I feel torn by the concepts of making a game that people like vs making a game that brings my dream to life.
Should I write another review when I finish the 2nd half?